This bio-data is no longer available.
Please contact the maid agency for more available bio-data.

Thank you.


Nationality:

Myanmar maid
Experience:
New maid
Language:

English: (Little)
Mandarin/Chinese-Dialect: (Little)

Maid Agency: Angel Employment Agency
(License No.: 20C0351)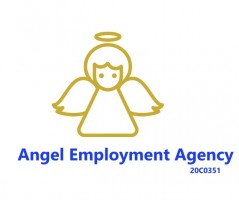 Address:
170, Upper Bukit Timah Road, #02-61,
Bukit Timah Shopping Centre,
Singapore 588179
Tel:
69802982
Email:

[email protected]




Contact Person:
Jillian Ng /Justin Zheng/ An
Handphone:
94579690 / 80460261 / 80146789
Website:
AngelEmploymentAgency.com
Office Hour:
Monday to Friday: 10AM to 7PM
Sat & Sun: 11AM to 6PM
Public Holiday: closed

Last updated on 28-10-2022.
Maid Agency:
Angel Employment Agency
Contact Person:
Jillian Ng /Justin Zheng/ An
Phone:
94579690 / 80460261 / 80146789